Developers
The Kerux2010 database is the culmination of over twenty-five years of development. It began in 1984 on a TRS-80 Radio Shack computer with a ProFile program, then moved to the First Choice database on an IBM compatible computer in 1986. The main layout of the forms dates from this version. A rudimentary Microsoft Access version was put together by David Holwick, then completely revamped by Rev. Chris Wareham. Brett Wilton and Iain Gordon from New Zealand came up with the SID version, which did not require Microsoft Access to operate but was built upon that architecture; the main search screen is patterned after their work. In 2010, Edward Barclay began developing the Kerux2010 version which is based on Microsoft Access 2007. It has added many new features and much more complexity in the programming. This is the version that this help file refers to.
David Holwick is the editor of the database, and the pastor of the First Baptist Church of Ledgewood, New Jersey since 1989. He is a graduate of Wheaton College ('78) and Gordon-Conwell Seminary ('82). Ledgewood Baptist is American Baptist but affiliated with the Evangelical renewal movement within the denomination. His website is Holwick.com and his email is dholwick@gmail.com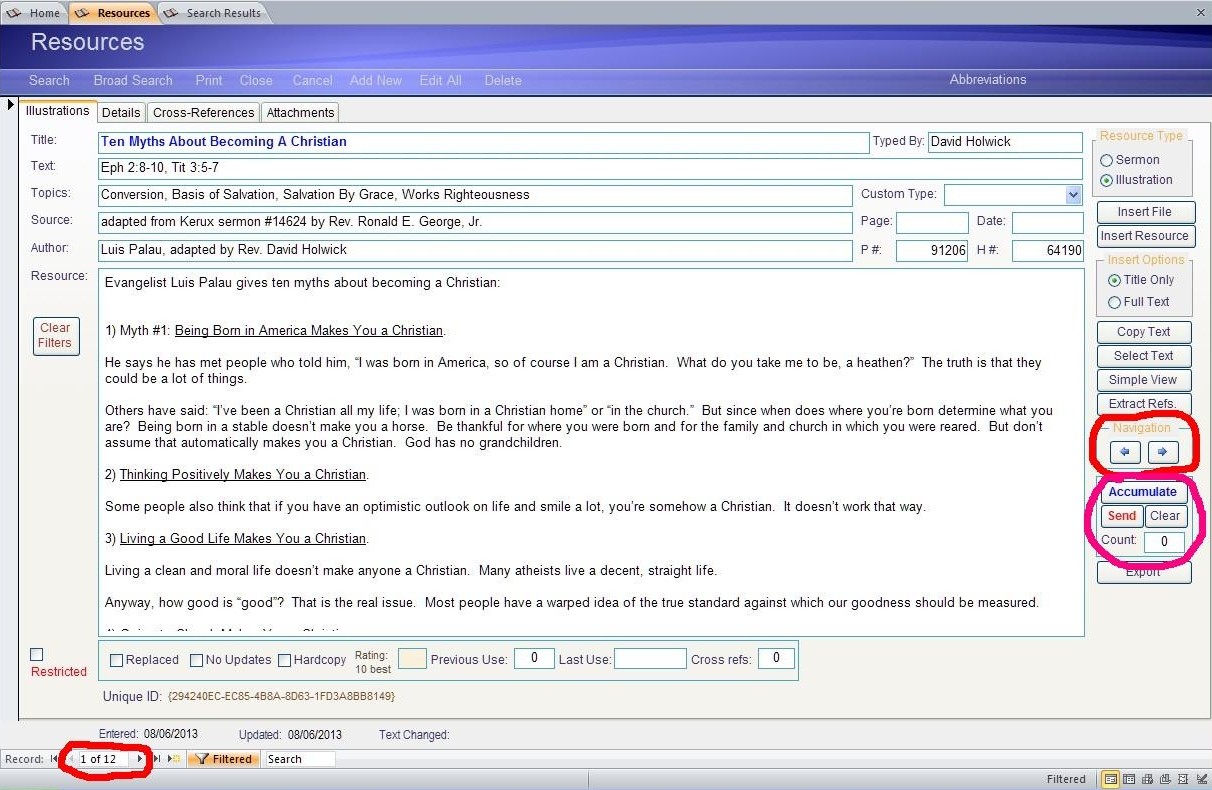 Edward Barclay III is the main developer of the Kerux2010 database. He began his ministry in Milford Ohio, with Masters Clubs and is now a church planter for Hope Baptist Church in Loveland, Colorado. His website is hopebaptistcolorado.org/about-hope/our-pastor.html.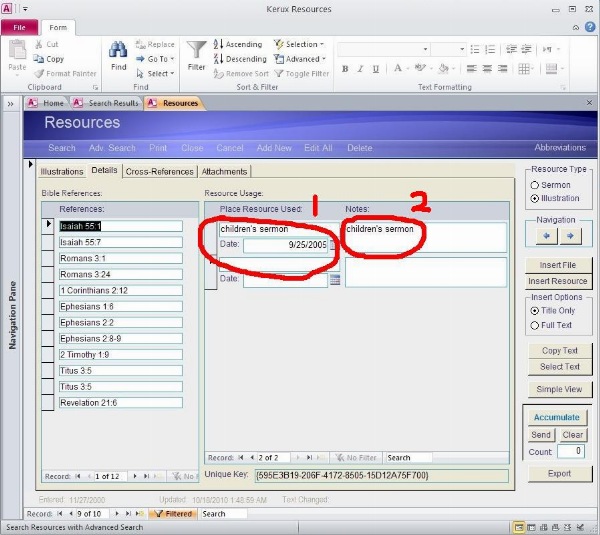 Chris Wareham is pastor of St. Mark and Zion Lutheran Churches in Butte and Whitehall, Montana. He started as a civil engineer and went into the ministry in 1980. Chris is the brains behind the original Access 97 and Access 2002 versions of the database. He can be contacted at stmarklutheran@yahoo.com
Iain Gordon is lay leader of a small church in New Zealand. Iain and Brett designed the S.I.D. front-end for the database. The main influence in his Christian walk would be Major Ian Thomas who founded the Capernwray Bible Colleges. His website is at jesusplusnothing.com.
Brett Wilton is a computer programmer in New Zealand. Brett has done most of the S.I.D. programming, which was done in Borland Visual C++. He helps Iain with the jesusplusnothing.com website.
Copyright © 2011 by Rev. David Holwick
Created with the Freeware Edition of HelpNDoc: Single source CHM, PDF, DOC and HTML Help creation