Print Options
When you click the Print tab on the menu bar of the Resources form you will see the pop-up Resources Print Options.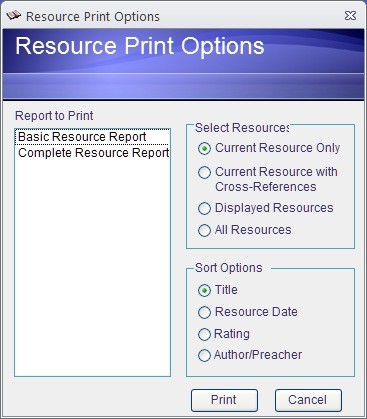 You have the option of a Basic report or a Complete report (the difference is in the number of fields included). You can adjust the order the records are printed in.
When you click the Print button it still doesn't print yet - instead you will see a Print Preview of the output. Right-click on the preview and you can send it to your print.
Be very careful on the Resources you select to print - "All Resources" will be over 50,000 pages!
Copyright © 2011 by Rev. David Holwick
Created with the Freeware Edition of HelpNDoc: Easily create PDF Help documents