About the preacher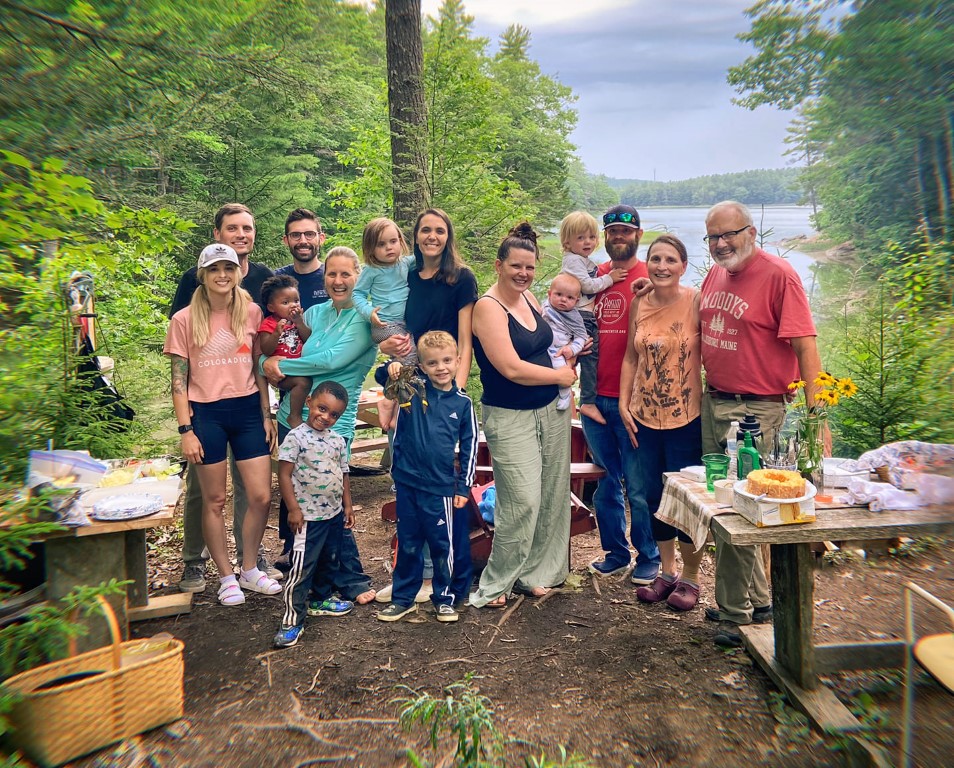 My name is W. David Holwick and I am an American Baptist minister at the First Baptist Church of Ledgewood, New Jersey. We are a medium-sized congregation with about 130 people attending each week and are affiliated with the Evangelical Network in our state. I was born on an Army base in Japan in 1955, went to high school in Heidelberg, Germany, and graduated from Wheaton College with a major in Bible in 1978 and from Gordon-Conwell Seminary with a Master of Divinity in 1982. My wife Celeste, who is a uterine/ovarian cancer survivor, married me in 1980 and has been an incredible "helpmate" in my ministry through the years. She specializes in running the youth groups. She also earns much more than me as a registered nurse who manages a shift at the local rehabilitation hospital. Above, I am holding my first grandchild, William Weston Holwick, with my son, William Daniel. We have named the first boy "William" for 163 years through seven generations; we go by our middle names to lessen the confusion. Our family webpage is here.
Our first church was the First Baptist Church in West Lafayette, Ohio, and since 1989 I have been at my present church. We have four children who are all grown and live in Nevada, Colorado, New York and Massachusetts.
I have done my sermons on a computer since 1988, starting with an 8 mhz Radio Shack TRS-80 portable with 64 kilobytes of RAM; I now use a 2400 mhz Core-2 Duo Dell Optiplex 755 with 3,250,000 kilobytes of RAM (4 gig). All of these sermons and tens of thousands of other sermons and illustrations are in my free databases; details about downloading them can be found here. Databases have more powerful search capabilities than this simple archive.
Feel free to use any of this material as long as it is for your personal use and not for commercial gain. Please give credit in any printing of your sermon, especially if you place it on the internet.
You can email me at dholwick@gmail.com
You can snail-mail me at:
Rev. David Holwick
231 Main Street
Ledgewood, NJ 07852
(973) 584-2677
"To God be the glory!"
(Copyright © Rev. David Holwick, 2000 - 2018)
Copyright © 2017 by Rev. David Holwick
Created with the Freeware Edition of HelpNDoc: Easy CHM and documentation editor