Kerux Main Menu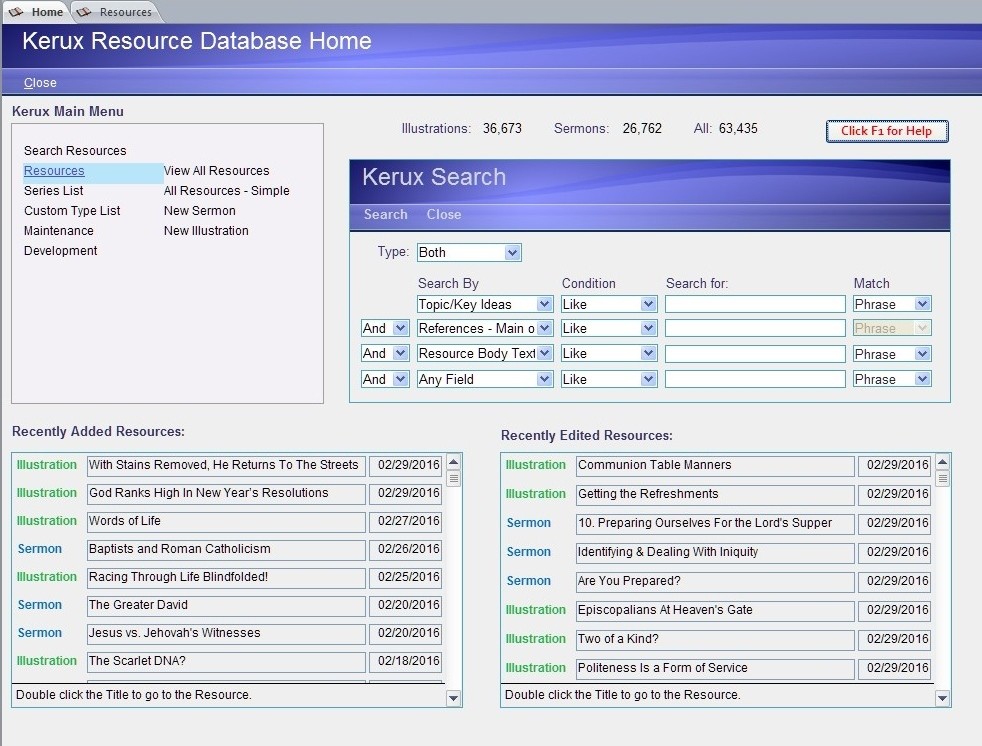 The Kerux Main Menu form is the standard starting place for using the database. Each of the topics on the left lead to more options on the right. The bottom of the form gives you a quick view of the total number of records in your database.
On the right side of the page you will see a list of resources you have edited or added recently. If you double-click on the green (illustration) or blue (sermon), that record will pop open so you can review it or edit it.
Resources
View all resources (takes you to the Resources form, with no filters applied)
All resources - Simple (takes you to the Simple Resources form, with no filters applied)
Below the Main Menu box are three indicators of how many records your database currently contains.
Below that is the help button. Pressing the F1 key will also launch the help file on most forms. If your cursor is in a particular field, specific help for that field should appear. The help file also has an extensive index and search capability.
Copyright © 2011 by Rev. David Holwick
Created with the Freeware Edition of HelpNDoc: Easy to use tool to create HTML Help files and Help web sites